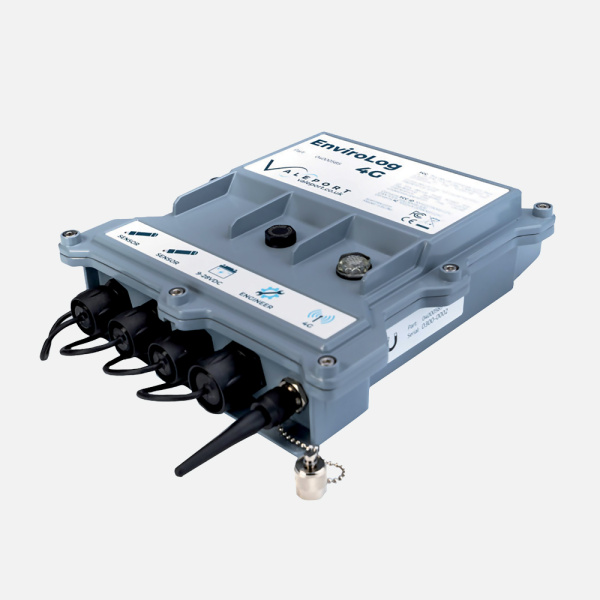 
Modular data logger, autonomous and communicating in 4G - EnviroLOG 4G

Valeport's EnviroLog 4G is a rugged, modular, stand-alone data logger with 4G communication, providing a highly flexible measurement solution.
Product customization
Don't forget to save your customization to be able to add to cart





Available for sale or rent. Please contact us.

Valeport's EnviroLog 4G is a rugged, ultra-low-power 4G remotecontrol, telemetry and logging module providing a flexible solution forharsh environmental conditions. It has an industry-leading range of data collection, delivery and management options. The EnviroLog 4G is effectively a "platform" that offers fully scriptable operational scenarios for the collection, handling and delivery of data from a number of Valeport instruments.

Specific data collection scenarios can be scripted quickly and with no firmware development involved and even updated 'over the air' with no need to visit the site. Valeport can assist with sample scripts for you to adapt if required. EnviroLog 4G has highly efficient power management capabilities that enable long battery life even when performing complex scripts and calculations.


---
---
---
No customer reviews for the moment.