---
JUNE 2023
IN THE WORLD OF PIPE MAINTENANCE, SMOKE BOMBS HAVE BECOME AN INDISPENSABLE TOOL. WHETHER FOR MAPPING STORMWATER AND SEWER PIPELINES OR FOR LOCATING THE ORIGINS OF FOUL ODORS, THESE DEVICES OFFER AN EFFECTIVE, FAST, AND ECONOMICAL SOLUTION.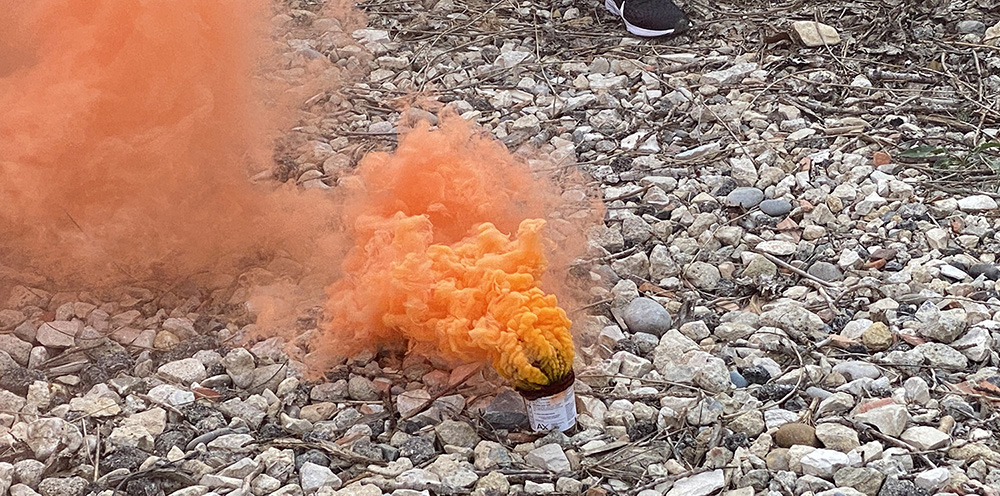 Smoke Generators by Combustion

A smoke generator that operates through combustion is a device that produces smoke by burning a specific material. This material, often a special chemical composition, is designed to generate a large amount of smoke when ignited. The produced smoke is typically dense and visible, making it suitable for various applications such as leak detection, emergency situations , or for special effects in cinema or theater. Combustion smoke generators are generally designed to be safe to use, with non-toxic smoke that dissipates quickly. They have the significant advantage of being available in multiple colors, allowing for multi-tracing without the risk of confusion.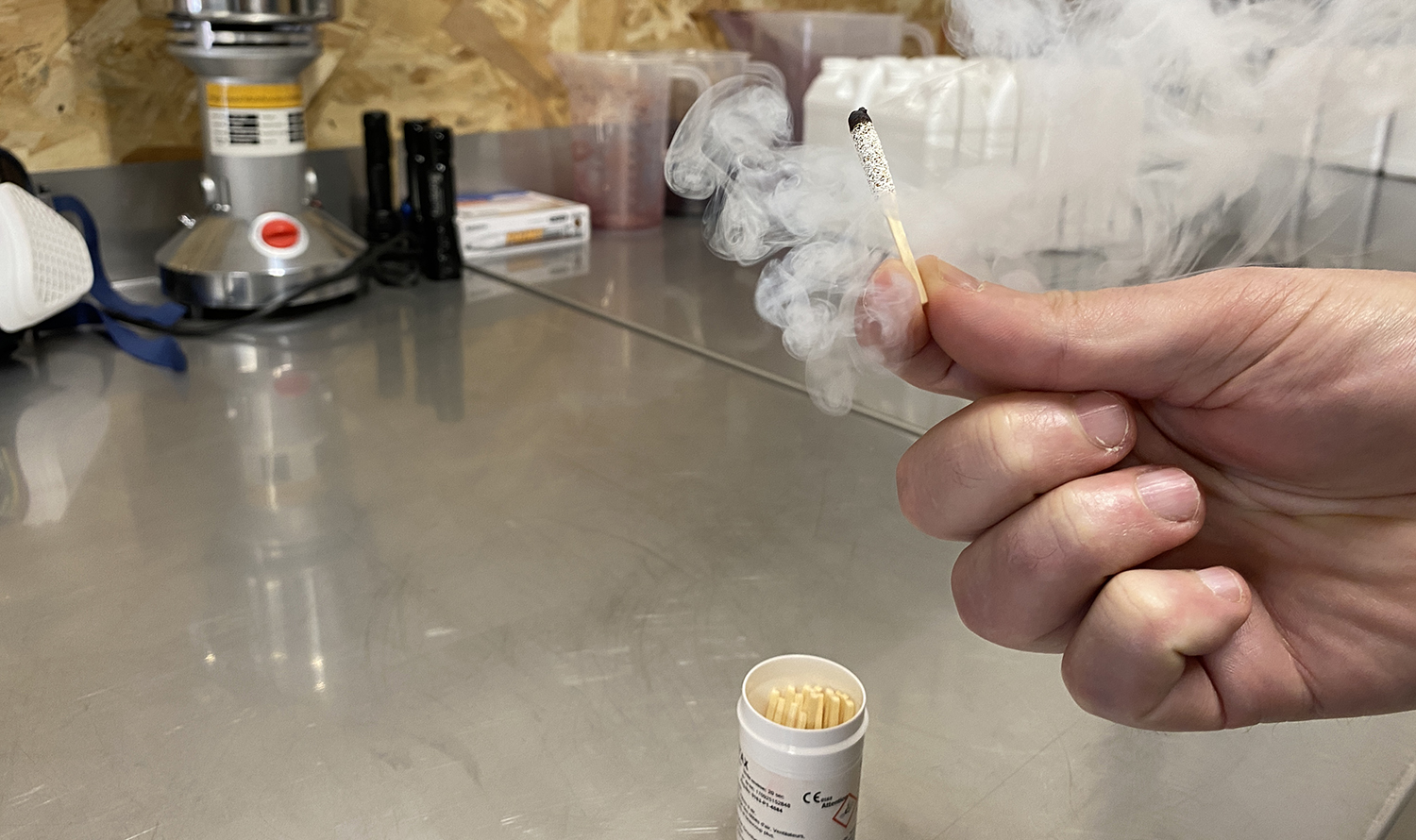 SMOKE GENERATORS

A smoke generator is a device designed to produce a significant amount of smoke. It works by heating a special liquid (often called "smoke fluid" or "smoke liquid") until it vaporizes, creating dense and visible smoke. There are different types of smoke generators; some are designed for specific applications like leak detection in ventilation or plumbing systems, while others are used for special effects in film or theater productions or for fire safety training exercises. They are generally designed to be safe to use, with non-toxic smoke that dissipates quickly.

USES OF SMOKE BOMBS IN BUILDINGS

Smoke bombs are particularly useful in the field of pipe maintenance. They enable the rapid and efficient detection of even the smallest leaks. But their use doesn't stop there. They are also employed for mapping pipelines and connection control, combating odor issues, and testing building sealants.

TESTING BUILDING SEALANT WITH SMOKE BOMBS

Furthermore, smoke bombs are used to test the envelope seal of a building, whether it's new or old. They can also test smoke exhaust systems and the efficiency of an exhaust hood.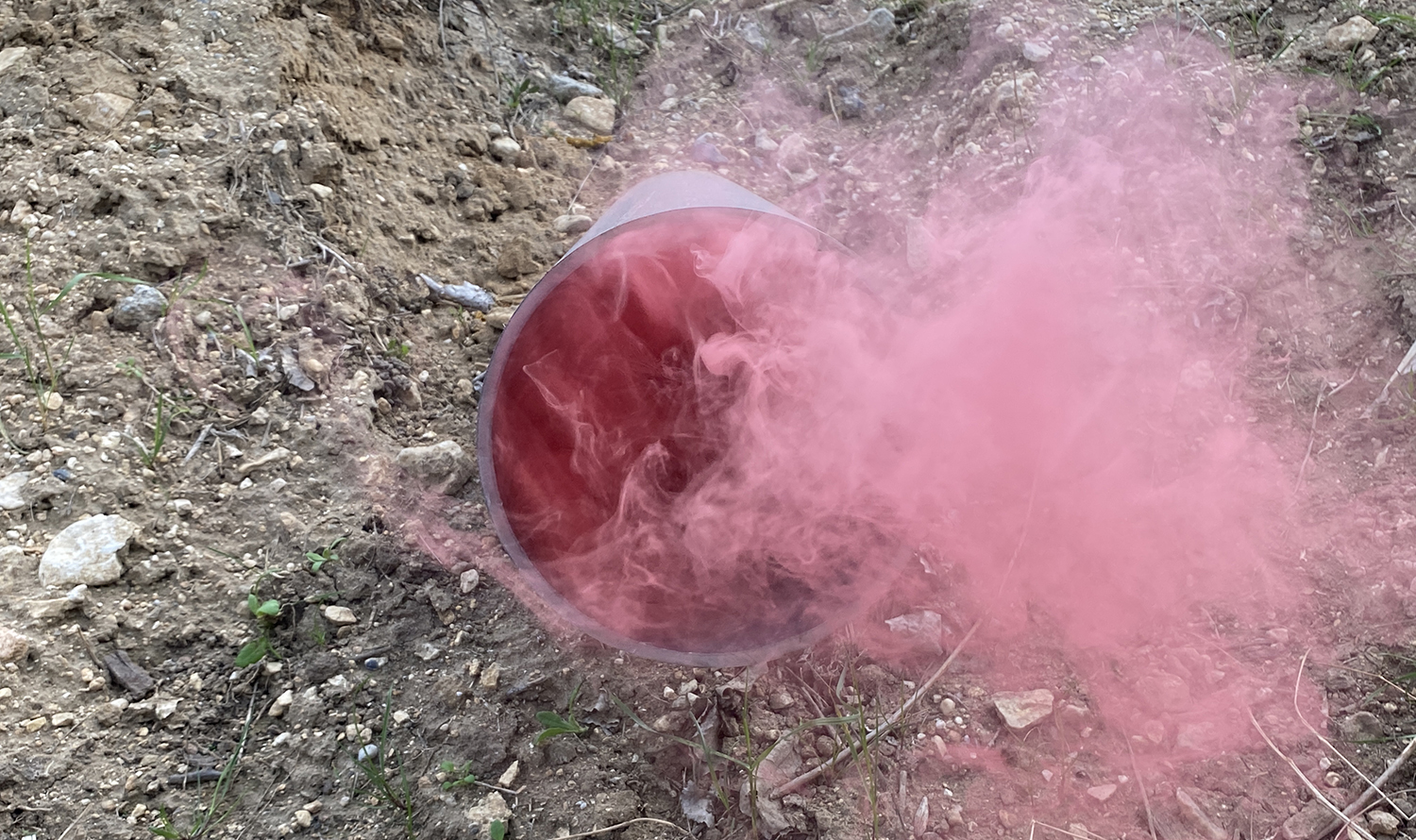 CONNECTION CHECKS WITH SMOKE BOMBS

In the case of receiving new construction or diagnosing private and public sanitation networks, we can perform checks on existing connections. This is done by injecting smoke into the wastewater or stormwater sanitation network to:
• Locate potential mixtures of wastewater and stormwater
• Locate inappropriate connections
• Target connection errors

ODOR DETECTION WITH SMOKE BOMBS

Smoke or smoke bomb tests are frequently used to detect defects in drainage network connections. This technique is particularly effective for issues of odors that cannot be localized using other methods or for testing networks behind enclosures. Smoke is injected into the pipes using a smoke generator.

The smoke exits through all possible crevices and spaces, highlighting critical points and damaged areas. This allows:
• Targeting connection errors
• Locating points of air leaks and potentially odorous areas The smoke used is safe for health and dissipates quickly, emitting a characteristic odor.